Cameron Diaz is most definitely a fitness idol when it comes to celebrities. When it comes to celebrities, working out is just part of the job. But there are those in the crowd who truly do love working out and the entire idea of health.
I believe that Cameron Diaz is one of those celebrities. Cameron Diaz's workouts, based on the research I did, appear to be challenging, interesting, and well thought out.
She will be starring in the upcoming film, Bad Teacher. It's set to be released on June 24th, and the trailer is below. It looks hilarious and I will definitely be seeing it, as I recommend to you!
What you will find below is the research I did on the Diaz workout and Diet.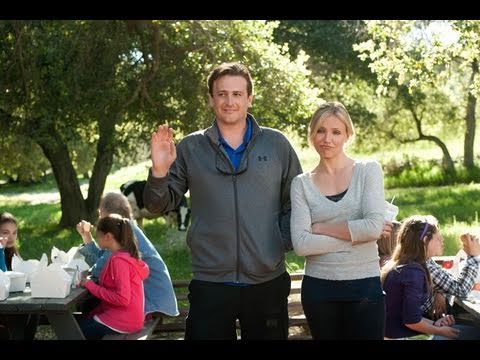 Research on the Cameron Diaz Workout:
The Cameron Diaz workout consists of three parts.
Cameron's trainer has said that Diaz constructs her weekly workouts based on strength training, cardio, and pilates.She workouts 3-5 times a week, rotating between the three.So say you were going to workout Monday through Friday (not that this schedule is perfect), the workouts would go as follows:
Monday: Strength Training
Tuesday: Cardio
Wednesday: Pilates
Thursday: Strength Training
Friday: Cardio
This is an example of a 5-day workout week, with strength training and cardio happening more than pilates.
Strength training and cardio are most likely where any questions are, so I will explain them below.
Cameron Diaz's workouts, more specifically, strength training workouts, are based around compound exercises.
Compound exercises are exercises that work multiple muscles of the body in the same movement, some great examples include:
Squat
Deadlift
Lunge
Sprint
Any Type of Row Variation
Pull up
Inverse Row
Dip
Chest Press
Bench Press
Push-up
Cameron Diaz's cardio workouts are focused around anaerobic training, which in most cases, would mean she uses intervals.
Intervals work by alternating periods of high intensity work with low intensity rest. An example of an interval workout I frequently participate in goes as follows:
Warm-up
Hill Sprint
Walk down hill/Rest 2-3 minutes
Repeat 5-8 times
Now, this is an example of an advanced routine, but more simple routines can be created using that formula.Cameron Diaz has been seen using the cross-trainer, cycle, and treadmill.Remember that in all the exercises and types of workouts, the most important thing is proper form and safety. Learn how to do an exercise before doing it.
Research on the Cameron Diaz Diet:
Cameron Diaz has been quoted saying that she likes to stick to a higher protein and lower carbohydrate diet.A lot of the protein can come from boneless, skinless, chicken breast.Higher protein lower carbohydrate diets are often populated with the following foods:
Meats and Seafood
Eggs
Variety of fruits
Plenty of vegetables (usually higher than most other types of diets)
Nuts and seeds
Cameron Diaz has also stated that she likes to have a tasty and good sized breakfast to really power her through the day. Judging by her workouts, her breakfasts had to be great to give her energy for that level of intensity.
When it comes to meal frequency and size, listening to your body becomes especially important. If eating a large breakfast doesn't make you feel well or give you energy, then finding something else that works for you is the right choice.
Ahmed Serag